"Recession Storming: Thriving in Downturns through Superior Marketing, Pricing and Product Strategies".
#1 on Amazon.com for books on both "Recession" and "Downturn".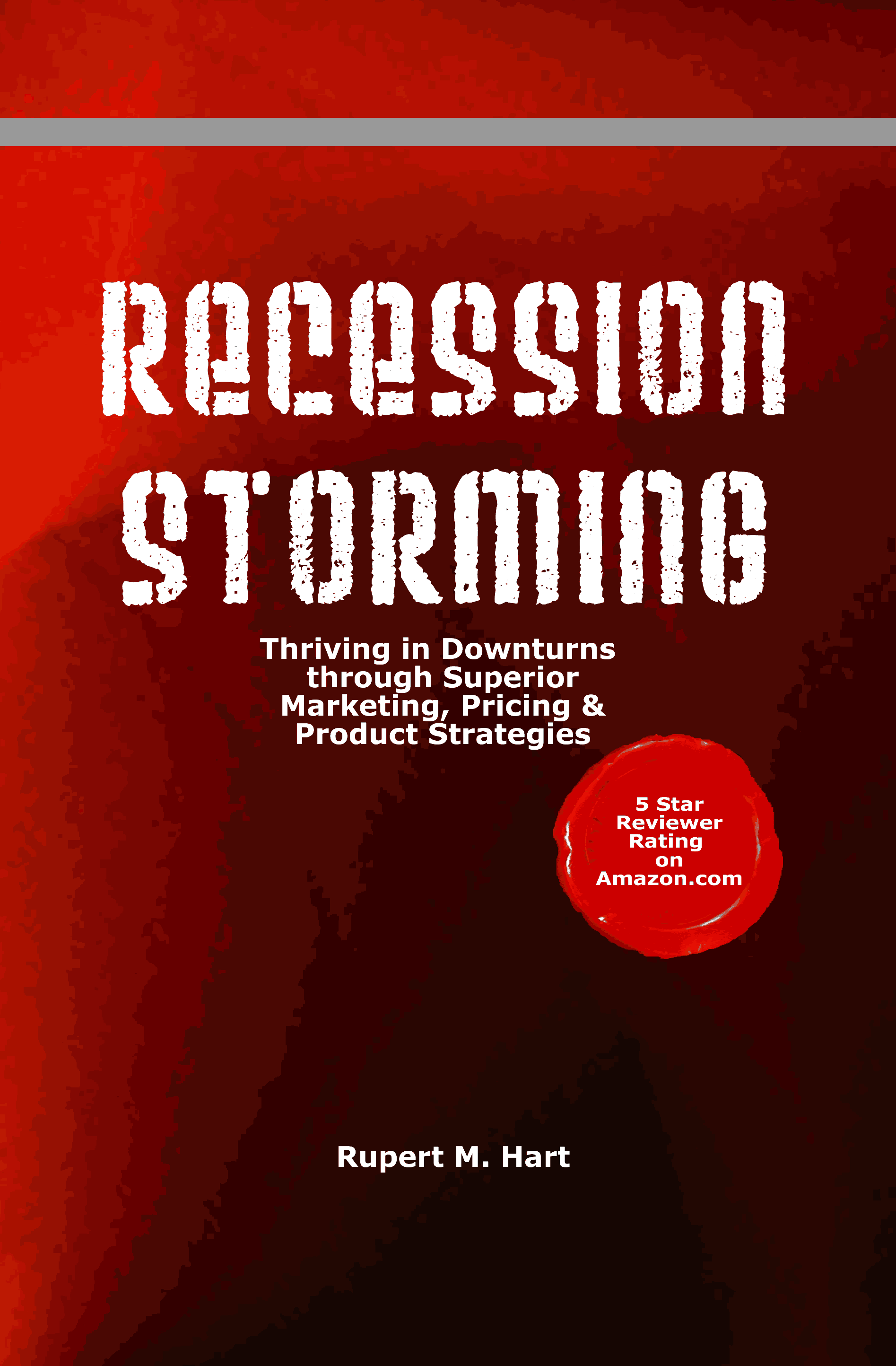 Read some of the 45 5-star reviews, see inside the book, and find out why "Recession Storming" is the #1 book on recession at Amazon.com by clicking here:
http://www.amazon.com/RecessionStorming
Feel free to contact the Author, Rupert Hart MBA, for discussion about recession strategy, coaching, seminars, book tours, customized publications, consulting and wholesale discounts. Makes a great marketing incentive to your best prospective clients! Many CEOs are giving a copy to all their management team.
By email: Rupert@RecessionStorming.com